Welcome to the Freeform Games murder mystery party newsletter!
In this issue we talk about:
Oscars flash sale – half-price Hollywood Lies!
---
Oscars flash sale – half-price Hollywood Lies!
To celebrate the 89th Academy Awards this Sunday, we've got a flash half-price offer on our game of movie murder, Hollywood Lies!
Hollywood Lies is one of our classic murder mystery games, and has always been hugely popular. A couple of years ago we relaunched it with all the characters gender-neutral, so it can be played by any mix of people – and we made the whole game family-friendly too – so now it's suitable for any party! And it can cope with any number of guests from 16 right up to as many as 32.
You'll have to act quick to take advantage of this flash sale, because it's only going to run up until Sunday! But if you do, then you can buy a copy of Hollywood Lies at half price – that's just 15 GBP, or 24.99 USD! Less than a dollar per guest!
Here's where to buy Hollywood Lies at this half-price offer: https://www.freeformgames.com/game_details.php?game_id=17
Head over there quickly – because on 26th February it's going to go back up to the full price of 30 GBP or 49.99 USD.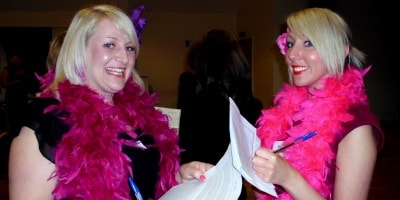 Here's what some customers have said about their Hollywood Lies experiences:
"Everyone there said how much they'd enjoyed it – we're veterans of your games, but Hollywood Lies was definitely the best. There were quite a few people there who had never been to a MMP before and didn't know what to expect, but everyone had a great time. There was lots of variety in the plot and we all thought that the idea of producing scenes from films was inspired – showing them was the highlight of the evening. Please congratulate the author!"
Janice Bruce, United Kingdom
"I loved the first game we played of yours… Hollywood Lies. Best night of my life… my husband and I attended and only knew two people there. By the end of the night we knew 30 more people – all by their Hollywood Lies names! It was fun running into them various places and using our 'stage' names. We loved it so much we wanted to host our own!"
Kerri Lawnsby, Texas, United States
"Just played Hollywood Lies for my daughter's 13th birthday party. It is the first unscripted party I have run and I was concerned. It was fabulous and the timings were great. Can't believe we managed to keep all those teenagers involved for 4 hours. Many many thanks!"
Shirley Thomson, United Kingdom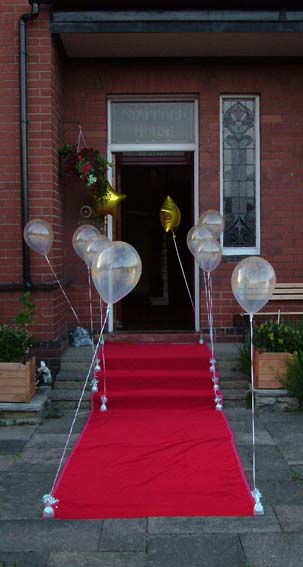 And you can find lots more stories, and more details about Hollywood Lies, here on our website: https://www.freeformgames.com/game_details.php?game_id=17
Remember, the price is going to go back up on the 26th of February – so don't delay!