About us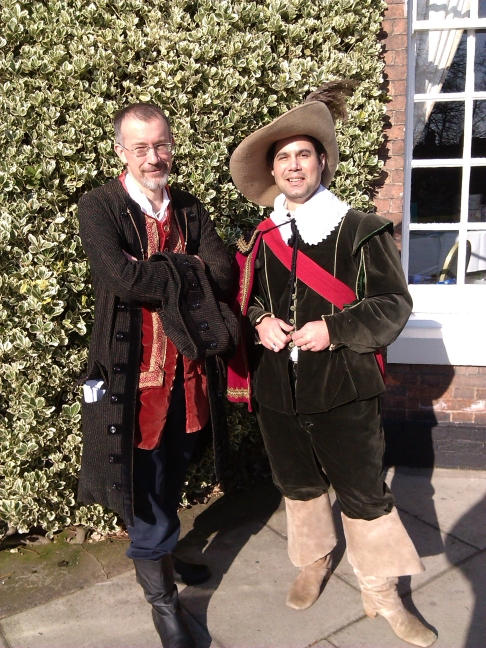 Steve and Mo at the court of Louis XIII! – photo by Adam Hayes
We are a partnership founded in 2001 by two veteran game designers, Steve and Mo. We believe that although there are plenty of murder mystery games you can buy in shops and elsewhere on the Web, they're mostly lacking that certain something – whether it's a thin plot, a so-what dénouement, shallow characters, a lack of atmosphere, or just plain not making sense. We think that if you've been dissatisfied with murder mystery games you've played up till now, or if you just want to see the best that the hobby has to offer, you'll be making this site your first port of call from now on.
"There was so much to do, we never had a flat moment. What was even nicer, some people had worked that day and were a tad tired – your games allow them to play as intensely or not intensely as they want… there's no "have to" in your games."
Lee Nelson, United States
We're going to carry on releasing a steady stream of new murder mystery games to accompany those you see here. They'll be in different settings, for different numbers of players, and with different themes, so that whatever your murder mystery party requirements are, you'll find them satisfied here.
"Thank you very much for your swift response. I am very grateful (not to mention impressed with your customer service)!"
Sarah Buxton, Bristol
We guarantee that you'll find our murder mystery games to be:
challenging
intriguing
involving
clearly written
and most of all
And to prove we mean what we say, if you're genuinely not satisfied with any of our games, we'll give you a no-quibble full refund.
"A word of thanks to our UK brethren from the USA: After purchasing the Death on the Gambia game, we had a hard drive crash and lost all of our files. In a panic, we e-mailed for help with restoring our purchased game. Within the hour, we had a response and our game is (somewhat) safely ensconced on our hard drive! Thank you so much. You have earned our repeat business with flying colors."
Jeannie Reynard, Tulsa, Oklahoma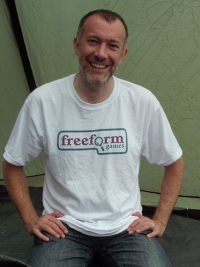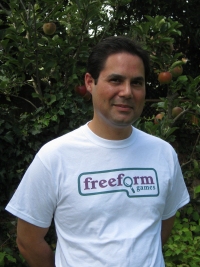 Steve and Mo
We don't write all these games ourselves, though – we work with a bunch of terrific murder mystery writers! They include Chris, Tracy, Lisa B, DeAnna, Mark, Jennifer, Tara, Anastasia, Lisa P, Becky, Terence and most recently Jessica.
You are all fantastic mystery party designers!
Dan Traughber, USA
Affiliation
If you like our murder mystery games, and you'd like to be part of our success, why not become a Freeform Games murder mystery affiliate?