Christmas Murder Mystery Party Games
This Christmas, throw a murder mystery party for your friends and family.
Our downloadable Christmas murder mystery party games are complete with:
Detailed characters for each guest, including background, objectives, secrets and clues. Some characters may even have secret identities.
No scripts – your guests decide how to solve the mystery and achieve their goals however they want.
Detailed step-by-step instructions for the host, including a timetable for your party.
30-day money-back guarantee.
More than just murder, at Freeform Games we give everyone their own objectives to achieve. Goals may include blackmailing a rival, recovering stolen jewellery, solving the murder, uncovering newsworthy scandals – the list is endless. It's up to your guests how they achieve these goals – they must persuade and cajole the other guests to get what they need.
Christmas themed murder mysteries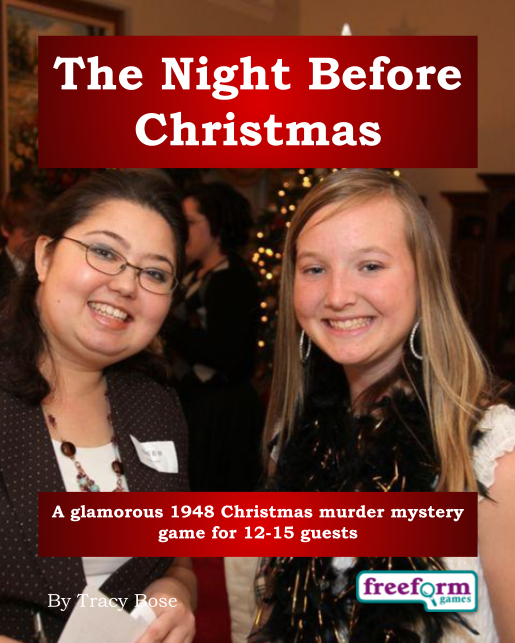 A glamorous 1948 Christmas Eve cocktail party turns sour. First, a blizzard blocks all access routes and then a valet is murdered! For 12–15 guests aged 12+.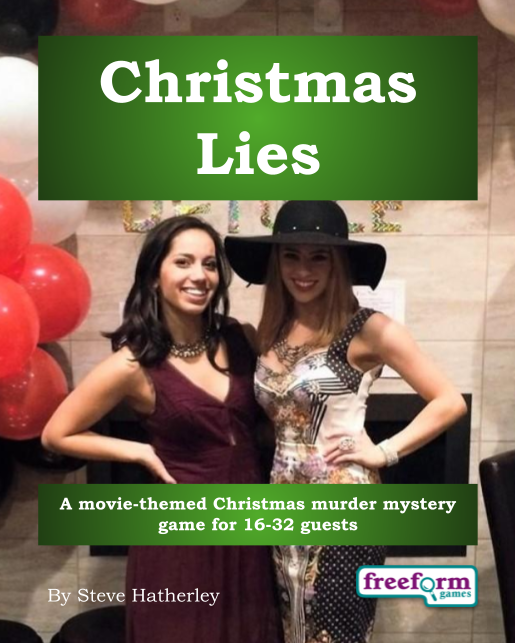 It's the big Christmas movie awards night in this game for 16–32 guests aged 12+. But some of the stars seem to be thinking about how to commit the Best Murder!
Other murder mystery party games
While these are games are not explicitly set during Christmas, you could easily set them during the festive period.
Enjoy a Christmas murder mystery party with Freeform Games.