Rules for Freeform Games murder mystery games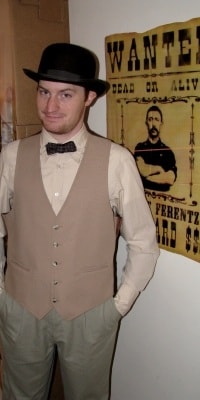 We use some standard rules in our murder mystery games to cover situations such as combat, poisoning, death and the like. It can be useful to be able to share these rules with some of your players in advance. This is particularly useful for those players that may need to use a particular rule.
So here they are, all in pdf format for easy sharing.
Note that we haven't included all our rules – but these are the ones we most commonly use.
Basic rules – these are our basic rules that apply to all our games.
Combat – there are our full combat rules. We use these in a lot of our games – they are quite simple, but can be deadly. These rules include healing and death.
Poison – some of our murder mystery games include rules for poisoning others. This is how they work. These rules include healing and death.
Capturing another player – sometimes it's important to be able to capture or restrain another player. This also includes our Arrest rules.
Pickpocketing – our standard rules for taking items from other players without their consent.
Optional rules
Investigating pickpocketing – if you'd like to give detective-type characters the chance to solve incidents of pickpocketing, here are some simple rules for that.
Playing online
For new players
Playing a murder mystery game – if your guests have never played a Freeform Games murder mystery before, some concepts in the game materials may be unfamiliar to them. Our murder mystery games are different from others – so you may want to send them these guidelines before you start.
More ideas for using these rules
You could…
Give these rules to a trustworthy player who can act as a co-host for you.
Print these rules out for players to refer to during the game.
Use these rules to add combat to one of our games that doesn't need it (although we really don't recommend that – but we won't stop you doing it!)
Use these rules for your own murder mystery games – but if you do that please credit us!
Contacting Us
If you have any questions about these rules or about anything else to do with using our games, you can contact us via this form.