Murder mystery games for kids
Kids, children, teens, young adults… Whatever you call them, most kids have a great time playing our murder mystery games – possibly even more so than the grown ups!
Here you will find tips for hosting a murder mystery game for kids, along with suitable games for different age ranges.
Love you guys. Love your games. I always had them for my teenaged daughter and her friends and they were a big hit. I was often impressed with how far young minds took their characters. Susan Bull, California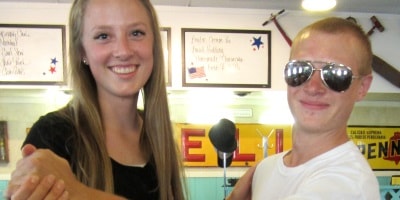 Running and hosting murder mystery games for kids
Kids approach and play these games in a different way to adults, and it's worth considering this when you're hosting games for them. Some of the things we take for granted when running games for adults no longer apply.
Here are some guidelines that we've found valuable when hosting murder mystery games for kids ourselves, which you might like to consider. You know your kids better than we do, of course, and some of this may not be necessary for them – and some will be more true of 12-year-olds than it is of 15-year-olds, for example.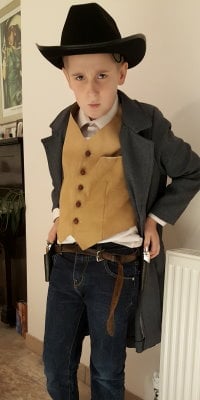 Some of the players may not have read any of the introductory materials that you sent out to them with their invitations. You should allow plenty of time at the beginning of the game for them to get familiar with the background, rules etc.
You should also be aware that they may be reluctant to put their hands up and ask questions if there are bits that they don't understand. Be prepared to answer queries individually – you may need to take each of them in turn to one side and ask if there's anything they don't understand.
Kids tend to play through these murder mystery games more quickly than adults do, and also they may get bored quicker. You probably want a total time from start to finish of no longer than 3 hours. More time will be needed for the introduction, but this can be made up for by shortening the other sessions of the game. You should probably aim for not much more than 2 hours of actual play.
A round-robin "everyone describe what they were up to" debrief may not be appropriate, if the kids are shy of standing up and speaking in front of a group. You may find it better for you (as the host) to talk through the important (and the fun) points of the game and let them tell their stories to their friends in small groups.
A mix of ages may not work all that well. 12-year-olds typically play the game quite differently from 15-year-olds. And some of this older group can be very self-conscious about "getting into the game" if they're playing alongside people from outside their close friends group.
You have to be quite careful with casting – in particular, don't leave it to your kids to do the casting themselves without you checking it over! "Showy" characters, the main villains and so on, should only be given to kids who are self-confident enough to play up to the part. And characters who are supposed to be friends in the game are best cast with kids who are friends in real life.
Romance is another area to be careful with. In our kids' games any romance between characters is of an innocent nature, but even so kids may be uneasy about playing "being in love" unless with their close friends and familiars.
We had two adults assisting for

A Dead Man's Chest,

and we would each take the kids off to a private room and suggest things their characters could do, so that they were never stuck. (Juju Vail, London)
Mixing adults and kids
Most of our murder mystery games can happily accommodate a mix of adults and youngsters with no need to change anything, as long as you're careful about which characters you assign to whom.
Here's some great advice on mixing adults and younger kids in the same murder mystery game:
I had 2 grandsons who played Spellbound with us, one 13 and one 9 years old. The 9-year-old played Jason Bennett, and he did a pretty good job from what I could tell. He started out playing with my husband. They went over the part together at the beginning of the game and then my grandson just took off and didn't seem to need any more help, while my husband sat and watched!
We have generally tried to incorporate the younger grandkids by letting them play the character with a parent alongside, so they play together. They usually come dressed somewhat alike in costumes. Some kids are more interested than others. Some pairs play the whole thing together and consult with each other; some follow their parent around, and some parents follow their kid. The younger ones usually start the game and then drift off to play with other cousins and toys in the room: in that case, the parent takes over. Doing it this way seems to work for both parent and child. The game doesn't suffer, as there is at least the parent to play if the child needs help or drops out. Cindy Haacke, Utah, USA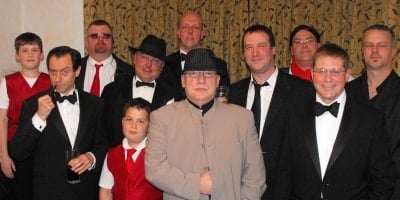 Way out West – We had an adult for Kate and 18-year-old for Christy, and the rest were 11 and 12. They did great and were even trying to settle the land dispute the next day at school! Stephanie McLaughlin, Texas
Choosing a murder mystery game for kids
We have lots of murder mystery party games that are suitable for kids for a variety of age ranges. Click here to learn more about our recommended ages.
Games suitable for kids aged 8+
For younger kids (and anyone young at heart) we have three party games. They don't contain a murder, and are team games with lots of activities.
Monster Mash An exciting monster-themed party game for 8–24 kids aged around 8 and upwards
Pirate Island A piratical party treat for 6–32 kids aged around 8 and upwards
Trick or Treat A special Halloween-themed version of

Monster Mash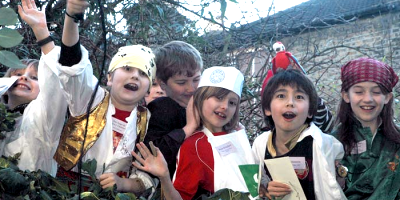 Games suitable for kids aged 12+
These are murder mystery games (with a murder!) but are suitable for kids aged 12–99!
Last year we played Way Out West for my daughter's 12th birthday. It was such a success that this year we played Hollywood Lies for her 13th birthday. Thank you for adapting the games down for the younger kids. Everyone I ran into for the next few days said their son/daughter had a wonderful time at the party. The kids even wore their name tags to school the next day. I can't say enough nice things about your games. I only hope that you adapt another one by next year. Actually I need you to adapt two. My son wants to have a Freeform Mystery party for his birthday too. Jill Getchell, California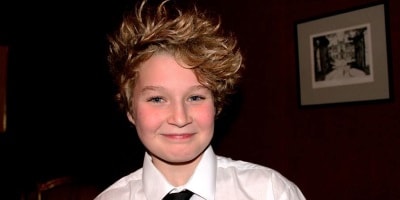 Murder mystery games for kids aged 15+
These murder mystery games weren't written specifically for kids, but we believe they should be fine for the mid-teen age group to play. We've included a note of what might be considered sensitive material.
Dazzled to Death – Thank you so much for supplying my birthday with a bit of dazzle! As a 12 year old, all of my friends enjoyed it so much! (I think it's the best party they've ever been to!) I enjoyed playing the part as waitress, as I was very resourceful for all my friends in need, thanks to your simple information!
We've played your games with great success. We use them for our teenage kids' birthdays, and they and their friends really enjoy dressing up and playing. We have to end up cutting the party short – they are usually still locked in secret conversations, plotting to kill someone, stealing each other's money, and a variety of other tomfoolery. Richey Rivers, Texas, USA
---