Welcome to the Freeform Games murder mystery party newsletter!
In this issue we talk about:
Half-price Halloween offer!
The Food is to Die For latest
---
Half-price Halloween offer!
Just a quick newsletter this time, to let you know of our Halloween offer – which is a fantastic half-price deal on our horror-movie murder mystery Halloween Lies!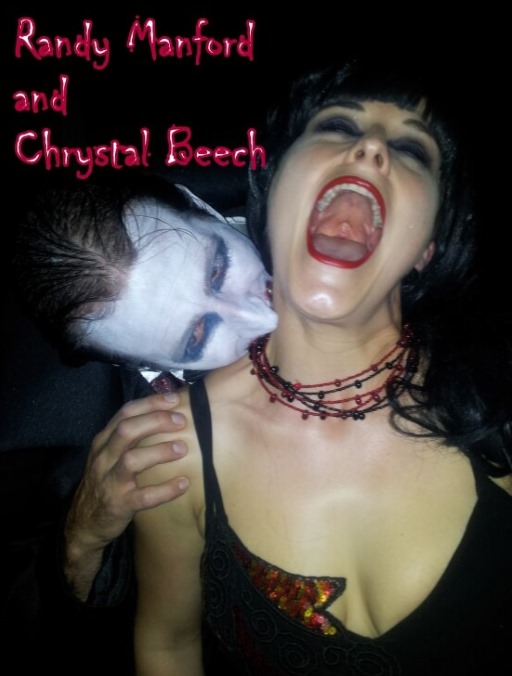 It's award night and Tom Speed's latest film, The Vampire Detective, has just swept the board and garnered four Skellies – for Best Picture, Best Actor, Best Director and Best Screenplay. Sadly, Tom Speed's award for Best Actor was accepted posthumously by his friend, Morgan Vicars, as Tom was killed in a driving accident late last night.
Despite this note of sadness, celebrations are in full swing at the The Vampire Detective post-award party. Deals are being cut for future productions and everyone is having a good time enjoying the atmosphere and mingling with Hollywood's movers and shakers.
Is there anything suspicious about Tom Speed's death? Who will win next year's Skellies? Find out at Halloween Lies.
Halloween Lies currently is on sale at just USD 24.99 or GBP 15.00, and you can run it for any number of guests from 16 up to the full 32. All the characters are gender-neutral, so you can have any mix of players -- and the game has been written to be family friendly, so you can use it for teenage parties or for mixed family groups as well. You can find out more about Halloween Lies here:
https://www.freeformgames.com/game_details.php?game_id=31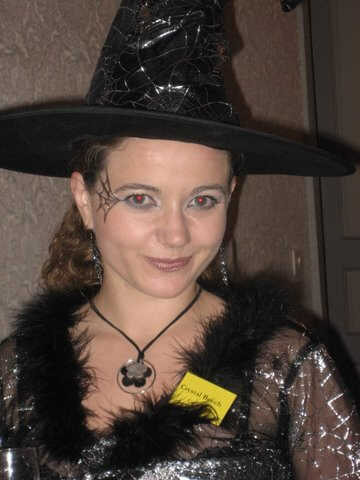 Here's a great story about it:
"I just wanted to let you know how much of a great time we had at my husband's 30th Halloween Birthday Party. My friend Zoe and I hosted Halloween Lies for Jim's 30th celebration. We decked out Club Hellfire (a name that will stick) in halloween decorations, sounds and effects. There was a zombie head cake, a professional face painter, graveyard, photo booth, black lights, cobwebs everywhere, spooky music playing and smoke coming from the witches brew. The witches, zombies and assorted wicked beings began to arrive and their characters packs made more sense as they received further information. After some giggling at costumes, photos were taken, an introduction and we were away! No messing around, everyone was straight into the game. There were some devious love triangles, a mafia boss breaking arms and a killer hiding under the radar. The producers sourced their directors, cast the actors and found screenplays and the movies were set into motion. Everyone had such a great night, I could barely tear them away from the game to get photos! The movies were hilarious and really just capped off the murder mystery nicely. Thanks for such a great murder mystery, this is our second, and I'm determined to have one for every birthday!"
Emma-May Palmer, Australia
---
The Food is to Die For latest
We told you last month about our current project in playtest, The Food is to Die For:
Pierre Baudelaire's restaurant changes names faster than playboys change girlfriends. Nobody cares though, because the man's a genius, and makes food that is absolutely to die for. Everyone just referred to the restaurant as "That place at the end of Maple" for years, until Pierre decided the joke was hilarious, and changed the restaurant's name, formally, to At the End of Maple.
Whatever the name, this is THE restaurant in town – where anyone who's anyone is seen dining and people watching. Celebrities, politicians, philanthropists, foodies, they all wait and wait for than chance to get a table. Tonight is a special night – C.J. Charles, the most discerning and respected restaurant critic in the business, is dining here tonight, and is going to write a review.
Most of the staff came in at 10 this morning to make sure all the preparations were in order, and took a break between 2 and 6pm, in time for the dinner service to start.
When they arrive though, Pierre is sprawled on the floor of his kitchen, in a puddle of beet soup and blood. Pierre was a gifted chef, but he definitely made enemies. Who hated him enough to kill?
Well, we've run another in-house playtest, and it went very well – so we're moving towards production! There'll be one more round of external playtesting in October, by people who are completely new to the game, to simulate a customer's experience. Then it'll go into production!