Free murder mystery party game!
That's right, we're giving away one of our terrific murder mystery party games, completely free of charge. Anyone who wants to can download a copy of the game!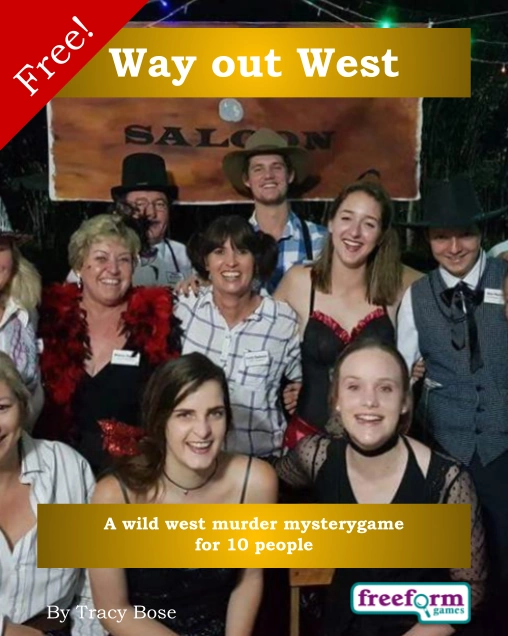 The Way out West Free murder mystery game kit will allow you to host a fabulous Wild West party, just like our regular games do. The only difference is that this free version is for 10 guests only, rather than 10–24 like the full version: and that it's completely free of charge!
Way out West Free is suitable for adult parties, and also for family groups and for kids aged 12 and upwards.
"We saw your free game Way out West and since there was no risk decided to try it for Halloween! I had fun planning it and more fun being the host! And all our guests had a blast too! … Some of our guests didn't know each other but this game made it so it didn't matter and everyone could still have fun! … Since then, everyone keeps asking when we are doing another one!"
Alyse Wilkins, United States
Way out West
It is the spring of 1884. America's west coast is slowly being populated with small towns full of settlers, coming to prospect for precious metals, set up ranches and run dubious saloons. Now the railway is coming! Cactus Gulch is one such small town. Founded 20 years ago, tonight it has a festive air as the townsfolk get set to start their 20th anniversary celebrations. Plus, the railway is coming! However, all is not running smoothly. Land disputes, disreputable card games, strange folk from out of town, and quarrels with the local Indians are all adding to a tense atmosphere…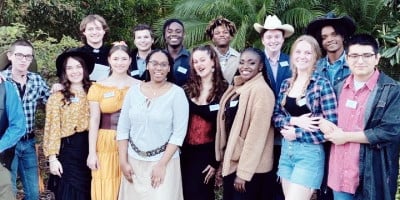 Join us in a thrilling evening of scheming, intrigue and skulduggery. You will be in the middle of the action and it will be up to you to wheel and deal with the other guests. Can you achieve your goals, keep your secrets hidden and survive Way out West? It's up to you.
"We played Way out West on New Year's Eve and really enjoyed it a lot. I have flagged your website in my favorites so we can easily access you next year if not before. Thanks for all of your hard work on this game."
Jackie Vick, Minnesota, United States
Way out West lasts for about four hours and is suited to an evening. It is often played over a meal – a finger buffet if possible to allow guests to circulate and talk in private.
"Thanks for a great Way out West party – definitely recommend it to friends!"
Mel Woods, London, United Kingdom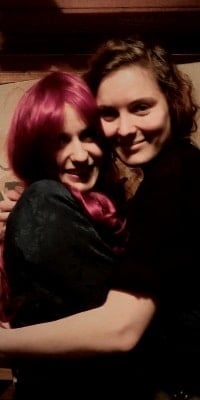 These are the characters in Way out West Free:
Blaise Sadler – Aging saloon owner
Clem Parham – City slicker, Mid West Rail rep
Dan Fairweather – Slow and honest deputy sheriff
Doc Faraday – Notorious gambler
Elijah Entwhistle – Travelling preacher
John Paulson – Town's much-revered judge
Lucy Calhoun – Zeke's daughter, young woman, complete tomboy
Mel Easton – City slicker, South West Rail rep
Runs Like a Deer – Indian woman
Slick O'Hare – Scruffy ranch hand for hire
and these are the extra characters that you can get in the full version of the game:
Able Blane – The town's reliable sheriff
Christy Martin – Storekeeper from out of town
Etta Johnson – Local schoolmarm and newspaper gossip
Frederick Lloyd – Wealthy English mining investor
Kalamata Kate – Young bar waitress
Marco the Mesmerizing – Travelling stage magician with a secret agenda
Maxwell Jebediah Adams – Town drunkard and ne'er-do-well
Minnie Mae Adams – Former Sunday School teacher with hidden depths
Ol' Barr – Reclusive fur trapper and friend to the Indians
Robert Barnaby – Shy young legal clerk
Ruby Sapphire – Flame-haired singer, notorious beauty
Soon Li – Chinese migrant worker, in a heap of trouble
Three Feathers – Revered Indian shaman
Widder James – Grande Dame of the ladies in Cactus Gulch
How Freeform Games Murder Mysteries Work
As you will find out, Way out West is unlike many murder mystery games. Although the game starts with a murder, most of the characters have more important things to do than to investigate it. And the killing may not be over - it is unlikely that everyone will survive the remainder of the evening!
Unlike most boxed murder mystery games, Way out West lets your guests decide how to achieve their goals and thwart their enemies.
"We received your game, Way Out West, and had our party last weekend. It was a huge success. Everyone went all out on their costumes and the game flowed smoothly. Thanks for your great customer service!"
Lisa and Anthony Perez, Oregon, United States
On the evening of the game the guests are met by the organizer, the Bartender of the Silver Dollar Saloon. They then receive their detailed backgrounds - including dark secrets, objectives and money. When everyone has arrived the celebrating starts, but it is immediately disrupted by a shocking announcement. The real fun then begins as everyone questions, bribes and blackmails each other.
As the evening progresses they may even try to murder one another! Along the way they may solve some of Way out West's mysteries.
Where is the map to the recently-discovered silver lode?
Who owns the land that the railways are desperate to get hold of?
Why are the Indians threatening to rebel?
Why is a pack of cards so important?
Why is the preacher so sinister?
Download your free game
You can download your free copy of Way out West, which includes everything you need to host the game, just by clicking the orange button below. This will not share any of your personal data with us.
Important: this free game is only made available for private, non-commercial use. It may not be used in a commercial context. If you would like to run one of our games as a commercial event, please contact us.
To download the files, right-click over the link and choose "Save Target As…" Then choose somewhere on your computer to save them.
Click here to download your free game
We hope you enjoy Way out West
Thanks again – and have a good murder mystery party!
Mo and Steve
Freeform Games LLP
PS. If you have a question about this game please don't hesitate to contact us.
PS. Of course, we are very happy for you to share this free game on to your friends, if you think they might be interested. But we would prefer it if you give them the link to this page:
https://www.freeformgames.com/free_murder_mystery_party_game.php
so they can have a look at our website, rather than just sending them your files. This is just so we can make sure everyone who's interested in our games gets to find out about them!